Top 11 Best VR Headsets to Buy Online 2020
When it comes to VR, imagination's the limit. That's why it's constantly developing, whether we're talking about headsets, games, or controllers and other peripherals. Even though virtual reality is a relatively new field, there's already many variations, so it's high time we took stock of and sorted through everything.

What kind of VR headsets are out there? What do they have to offer? And which one will give you want you want and need? No doubt, in the near future, VR will evolve in ways both exciting and alarming, but here's a quick guide on what's available in the here and now.
Last updated: 10-24-2019
198 views
How to Choose a VR Headset – Buying Guide
When researching this article, we realized we wanted to talk to someone in the VR industry who was both consumer and insider, who buys and plays around with headsets as an excited fan, but also who's caught up on all the newest trends and developments. And so we interviewed Tony, the SkarredGhost.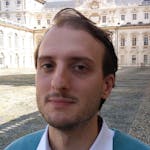 Tony has been interested in tech since he was very small. In 2014, he co-founded Immotionar, a VR startup aimed at bringing the entire human body into the virtual world (instead of just your hands and head).

He currently pens the blog The Ghost Howls, where he talks virtual reality, augmented reality, and startups. He's also active on social media, where he talks tech and business, sometimes seriously, sometimes jokingly, but always with a lot of passion.
Tethering: The Tools You Use Will Affect Your Gaming Experience
VR headsets can be tethered–in other words, connected to a device that does the bulk of the processing. Or, they can be standalone or mobile-based. And the tethering will predetermine a lot of other factors, from quality, to price, to user-friendliness.
PC: The Best Specs, but Useless Unless You Have a High-End Gaming PC

The most powerful piece of tech you have at your fingers is probably your computer. So it stands to reason that desktop headsets, which require a continuous connection to a high-end PC, offer the best of VR. These will give you the clearest and least laggy graphics, as well as a huge selection of games.
But all of that comes with a cost. First off, it's the most expensive–pretty much always upwards of $300. And that doesn't even include the cost of the powerful PC and graphics card you'll need to own to run the software. (The Vive Pro, for example, demands at least a GTX 1060 or RX 480–and the newer, the better.)
It also requires the most setup–whether that be of external cameras used to track the player's movements or a huge cable connecting you to your desktop (that you will constantly trip over). The cable's such a nuisance, in fact, that some people have tried to get around it by wearing what's essentially a PC-backpack hybrid.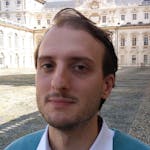 The best VR there is now is the one for PC. It's continually updated, and the graphics card are continually updated. We also know, for instance, there are upcoming headsets like the Pimax, which have enormous resolution and enormous field of view.

And, regarding the tethered headsets, they can offer a world with better-looking graphics. While, on a standalone like the Focus or the Quest, this is impossible. If you render a huge number of polygons, you'll have something like one frame per second and you'll probably vomit in 30 seconds of gaming. So it depends on the power of the device—this is the real problem of standalones.
Console: Only Slightly Inferior to PC Headsets, but a Good Deal Cheaper

We say "console" headsets, but what we really mean is PSVR–it's the only one that's out right now. If you have a PlayStation, the PSVR is a cheaper, viable option to a desktop headset. The graphics aren't as clean, movement isn't as smooth, but the experience is still comparable to what headsets tethered to $1000 gaming PCs will give you.
Setup is pretty self-explanatory. You plug your PlayStation into your TV, your headset into your PlayStation, and add on the PlayStation camera. The camera needs to be angled so it can see you and your hands–and hopefully track everything. We think the PSVR is user-friendly and a good match for middle-class consumers, but it does have one big weakness, as Tony mentions below.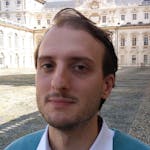 The problem is in the controllers. The tracking of the things that you hold in your hands is mediocre. I tried PSVR at the Gamescom exhibition some days ago, and I continuously saw, in VR, my hands going everywhere. So it's not reliable in that sense because it uses PS Move, which is an old technology.

Someone told me, for instance, that if it's Christmas and you have a Christmas tree behind you while you play with the PSVR, the tracking goes completely crazy. So there are some problems. Otherwise, the experience is worse than PC but good anyway. And this is the reason why PSVR is selling very well.
Smartphone: Affordable and of Pretty Nice Quality–If You Have an Android

You could say there's two kinds of VR headsets for smartphones–the kind that is basically a piece of cardboard you strap onto your head and high-quality devices with smooth, colorful graphics. Everything looks a bit angular and cartoonish, of course, but the individual pixels aren't that noticeable, and it's a pleasant experience overall.
Set-up is also pretty easy; you just strap your phone into the cardboard ones, or plug them into the fancier headsets. The only thing is, the nicer headsets are only compatible with Androids. And it will remain that way until Apple begins its foray into virtual reality.
Also, while cardboard headsets can technically be used with any device, always check out the recommended screen size. Otherwise, your phone might be too big and not fit into the device, or it might be too small and slide around inside the device–thereby preventing the illusion from working.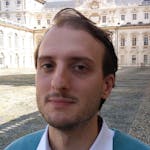 The advantage of cardboards is that you pay very little money, and the experience can work with almost any mobile phone, provided that it has at least Android 4.4. And the phone must feature gyroscopes because if it has no gyroscopes, then it can't detect that you're rotating it. The problem is that the quality is low; it's very low.

However, not all cardboards are equal. I have a cardboard here that I bought for maybe $20 on Amazon, and it's terrible. It has terrible lenses; the cardboard is very uncomfortable and such. But, when I went to a friend's company, I tried the cardboard that they bought, and the optics were good and the comfort was so-so. It depends a lot on the manufacturer.

On the other side of the spectrum, there's high-quality headsets the Samsung Gear VR. They provide high-quality VR with great visuals, with comfort, and all the rest. Of course, you're fixed; you can only rotate your head, but at least you have a good experience. The problem is they cost a bit more, especially because you need a high-quality phone. But, the difference is noticeable.
Standalone: Portable and You Don't Need to Gather Any Other Gear

Standalone is perhaps the most user-friendly; you take it in your hands, you turn it on, you put it on your head, and you're gaming. There's nothing to plug it into–Vive, actually, calls its Focus "instant-on." Takes just a few seconds to set it on your head.
Of course, you have to fit all of that processing power into a device light and small enough to go on your head, so the graphics aren't going to be as crisp, the movement not as smooth. The games standalones provide are also not as deep or numerous as those available on tethered devices.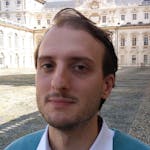 The problem with standalones is that they're mobile devices, so they can't provide high-quality VR. On PC I can play awesome games with fantastic graphics; on mobile devices, the game maybe is inside a room so there are few things that it has to render. And they've just been launched, so there are some ecosystems like VIVEPORT that have few applications that are enjoyable.

But maybe you've seen that, some months ago, I interviewed Mr. Alvin Wang Graylin, the regional president in China of Vive. And he said a very interesting thing to me. He said, "In my opinion, the standalone is the one that will go to the masses. While the tethered headsets—the premium experiences— will be for enterprises or for gaming."

He made the comparison with cars. He said the standalones are like the Sedan—the kind of cars that everyone has. And the gaming, tethered headsets are BMWs, Mercedes, Porsche—these kind of high-quality cars for people who want more performance.
How Do the Graphics Look?
To make yourself really believe you're in a virtual world, the main things you have to trick are your eyes. Does everything look solid and not pixelated? Does the world around you seem to move in conjunction with your body? Many factors contribute to graphics; here are a few of the most telling.
To Immerse Yourself, You Can't Go Wrong with OLED and a Resolution of at Least 1080×1200 per Eye

If you see huge pixels wherever you look, it's a sure giveaway you're in a digital world. Currently, most headsets offer a resolution of at least 1080×1200 per eye, which is good enough for an immersive experience. This is, however, just one guideline–and below, Tony talks about other ways manufacturers try to make pixels less noticeable.
As for the display, it can be either LCD (liquid crystal display) or OLED (organic light emitting display). Generally speaking, OLED will give you richer, saturated colors and cleaner images. (And they're more expensive.) However, LCD technology is still evolving. If you look at newer LCD screens, oftentimes, they change colors just as quickly and look almost as good as OLED displays.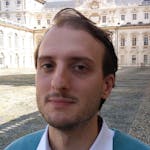 There are lots of factors to be considered when talking about graphics. For instance, there's the resolution, and there's how the pixels are arranged. On the Focus, you have an OLED display with an arrangement that's like a honeycomb. On the Oculus Go, you have a perfect grid. So the problem is that, on the Oculus Go, you notice more of the pixels' edges because you can really see that grid.

What's important is that you don't see the pixels, and, with current headsets, this isn't possible. The only one that claims such a rich resolution is a headset called the Varjo. Varjo is a company that makes enterprise headsets. And they feature something like human eye resolution, so you shouldn't see the pixels when you put the headset on. But its cost will be in the $5,000 - $10,000 range.

So the aim is reaching that level of quality, but, at the moment, with the average consumer headset, it's not possible. The more resolution you have, the better—the visuals are better, it is more credible, and such.
For Minimum Lag, See if You Can Get a Refresh Rate of 90Hz

Refresh rate is a measure of how fast your display updates the image on its screen; if a frame is illuminated 70 times per second, then you have a refresh rate of 70Hz.
90Hz will give you fluid motion. If you need to compromise, try not to go below 60Hz. If the game lags too much, your brain gets confused. You would turn your head, only to have the system update the visuals 2 seconds later–the perfect recipe for motion sickness.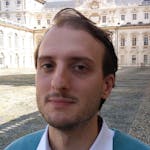 Personally, I don't notice much difference in refresh rates—as long as it stays above 60. I know people that are more sensitive will notice more difference, experience more motion sickness, and such.

However, if you go below 60, I will notice that as well. For instance, if you go to 30, you'd start to see lag; you turn your head, and the display lags in responding to your movements, to what you do, and so becomes really unpleasant.

I think that that the minimum to have a good VR experience is 60Hz, 60 frames per second. And the current standard is around 90Hz. And the future—what we're shooting for is 120Hz.
Field of View: You'll Be Fine with Something Around 100°

The wider the field of view, the more real the environment feels. Humans have a monocular FOV of about 200° (what you see through separate eyes) and a binocular FOV of around 120°(what you see through both eyes at the same time)–this overlapping area is where we have depth perception. Vertically, we have a FOV of around 130°.
In an ideal world, your entire field of view–including the monocular–is covered by your VR headset. However, it takes a lot of computing power to provide that much image in high quality.
That's why devices out now aim to cover just your binocular FOV. After all, we see only a tiny, focused region in high resolution, and our peripheral vision is blurry. So, with current technology, we'd say a FOV of 100° is a good threshold for an immersive VR experience.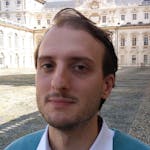 The problem is that all the VR headsets we've had lately have very similar field of view—maybe 10° more or 10° less, but no big evolution. There are some enterprise headsets like the Pimax or the StarVR One, which feature a bigger field of view of like 180, 200°. And it is a mind-blowing experience because it is not like seeing through binoculars anymore.

And there's also this little thing that few know about—a bigger field of view means also more motion sickness. So it's a little drawback of having a bigger field of view. But, anyway, it's what we want to have.

I noticed how field of view is important when trying HoloLens, which is an augmented reality headset. A little field of view of like 30° really breaks the magic—you don't have the illusion anymore. You just have a tiny window where you have the mixed, the augmented reality, whatever.
Tracking: It's Cool to Walk Around, but Is Your Room Big Enough?

Some headsets offer a huge play area. The Oculus Rift and the Vive can now follow your movements across a space of around 10 ft²–this is known as room-scale tracking. We hardly need to talk about how much more immersive the experience is if you can use your own two legs to move around.
Of course, if you live in a tiny studio apartment that's crammed with stuff, you're going to crash into things. For room-scale tracking, you need to measure out a space dedicated to VR. Setup is also more of a pain, because you have to position the sensors or cameras in such a way that they can keep track of you across the entire play area.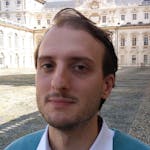 I ran some tests here in the office with the Vive Focus and the Lenovo Mirage Solo. I moved in a little yard continually for like 25 meters back and forth to see if the tracking was stable enough. And it was great to see that the Lenovo Mirage Solo with the Google WorldSense technology had fantastic tracking; I could move and it would continually track me. It lost nothing.

It was fantastic because I could move and see everything moving smoothly around me. You get a sense of freedom when you have untethered VR with room-scale tracking.
Content: Check First to See if Your Favorite Games are Available

Chances are, you want a VR headset with access to a bunch of content. Manufacturers that have been around for a while, that have a number of devices out, are going to have the most extensive libraries.
But there's a few other things you can consider when looking at content. Do the manufacturers have any partnerships? Vive, for example, works with Steam, which is an extensive game library. Do you like any of the games currently available on the device? Not only can you play those, but you can also look forward to sequels in the future.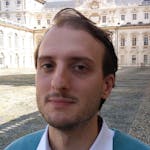 I think that currently Oculus is doing the greatest job in creating good content. They fund lots of games on the platform. One of the best games for VR, in my opinion, is Robo Recall. It's a game Oculus has funded, giving millions of dollars to Epic Games. And this shooter has been made perfectly by Epic to fit the VR ecosystem, so the interface, the virtual world, everything—it's perfect for VR.

After Oculus, we have Steam. There are lots of Steam VR games that are great. Steam is the best place to find games for PC, and even for VR, it is the same. The VIVEPORT is lagging behind a bit because it is a new ecosystem, so it has few high quality games at the moment.

PlayStation is another topic; it has its own walled garden. I don't love PSVR, but I know that it is a great console and a good ecosystem for gaming because it is a console. So it has some exclusive titles like Resident Evil that everyone is vying for.
Peripherals: For Comfort and Realism, You Want Streamlined Controllers and Audio Systems

Sometimes, peripherals can be game-changing. Some VR headsets still use gamepads, which are fun, but many new controllers are streaming onto the market, such as motion-tracking wands. The more streamlined the design is, the more real everything feels.
The Tracker for the Vive, for example, looks like a big hockey puck. You attach it to things, which it automatically turns into a controller. You can stick it onto a racket and play a virtual game of tennis, for example. Or you can mount it on a gun, and where you point the gun, your digital crosshairs will follow.
Also, check out if the headset comes with integrated audio. If not, you will have to plug in separate headphones. If you're an audiophile, you might prefer this because then you can use your own high-end audio system. But it is extra weight on your head. Integrated audio systems will be much more comfortable, and while the sound isn't topnotch, it's good enough for a believable VR experience.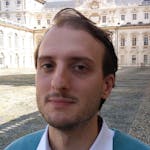 Out of controllers that are out at the moment for consumer headsets, I think that the best are the Oculus ones. I like the Touch because it can provide some kind of hand emulation. But it is not perfect at all. You can move only some fingers in some fixed state, so it is not as using your true hand.

But it's better, for instance, than the Vive controllers that are very big and can be used only as a magic stick and not as a true hand. But Valve is developing these controllers called the Knuckles that will substitute for the current Vive ones.

And these Knuckles are very interesting because the hand emulation will be better than Oculus Touch and let you, for instance, squeeze objects in VR. It also lets you completely open your hands. So, for instance, you can, in VR, take a ball and then launch it in a very natural way. We are all waiting for these new controllers because, in my opinion, they will take VR another step further.
Mixed Reality Features: It'll Let You Both Check in on and Manipulate the Real World

VR was made to help us escape from reality, so pass-through–the ability to see footage of the real world through your display–is still a relatively new and unpopular feature. However, it's worth checking out, for a couple of reasons.
If, for example, you need to read a text message, or respond quickly to something in the real world–a strange sound, for instance–you can do so without taking off your headset. It also opens up lots of gaming and programming possibilities, where you can digitally manipulate the real world in whatever way you wish.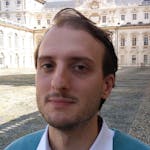 There are a lot of new applications that can mix the real world with the virtual world or can change the real world. I shared some videos on Youtube on some experiments with the Vive Focus. For instance, I changed the world that I see, giving it a Matrix-like look. This can be useful for the arts, showing you the world in a different way.

I don't know if you remember this song from the 80s—"Take on Me" by a-ha. In the music video, part of the world is drawn by pencil and the other part is the real world, so there is this kind of portal, this kind of window that takes you continuously from the real world into this drawn world.

And someone made a demo for an AR kit that was something similar. So these are the kinds of fancy effects that you can have with headsets.
Top 5 Best VR Headsets for Smartphone to Buy Online
So let's say you just want to dip your big toe into the water, see what VR's like. And you've got a pretty decent phone. Then we recommend picking up one of the headsets below–whether of the cardboard or classier kind–to get a taste of what VR can do.
Top 3 Best VR Headsets for Console and PC to Buy Online
These are the most powerful VR headsets, so if you're picky about quality, turn here. But, remember that a headset is only as good as the device it's tethered to–so unless you have a hi-spec PC (or a PlayStation), owning these will be no more than a dream.
Top 3 Best Standalone VR Headsets to Buy Online
Now, we move into the final stretch: standalone VR headsets. These are the most arguably the most convenient because you don't need to worry about whether it'll be compatible with your smartphone or whether your PC (and graphics card) is powerful enough.
To be honest, the best of VR is still to come. In fact, Oculus has just announced the Quest, which next year may become the best standalone headset ever. And none of the headsets available now lets you freely use your body or fully satisfies the human eye. After all, our bodies are complex machines–and to build a device that can truly make you lose track of reality is no small feat.
But these headsets are fun and innovative. They're exciting and game-changing. And they're at the forefront of a new consumer market. So, decide: do you need to see the very best VR has to offer right now? Or do you just want to get acquainted with VR and wait for future developments? That will decide which of the headsets above is right for you.