Top 10 Best Tea Samplers to Buy Online 2020
There is, according to Rachael, a lot of hustle and bustle around tea in the UK at the moment. People are trying different types of tea–whether it be green or black or white or the newfangled herbal blends. "But also," she added, "there's been a resurgence of the traditional afternoon tea and enjoying that, so there's these different worlds of tea that are coming together."

This same movement is just starting to take root in the US. But whether or not tea-drinking ever becomes a culture in our coffee-driven, restless society, you have an interest in the beverage and are looking to try a few, right? However, it's difficult to know how to begin and find a good sampler for yourself. So we've got some words of advice, as well as some brands we'd like to introduce you to.
Last updated: 10-24-2019
1,911 views
How to Choose an Assorted Tea Sampler – Buying Guide
You may be wondering, who is Rachael? She's a tea enthusiastic and blogger from the UK. Because when we talk about how to search for assorted samplers–which can contain a head-spinning variety of teas–it's best to turn to an expert from a country with a long history of sipping tea.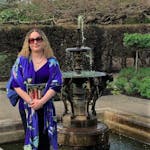 Tea and Lifestyle Blogger
Rachael
Rachael has been a lifestyle blogger for more than six years, with tea always the center of fun at Tea with Rachael. She regularly attends tea-related events in the UK and USA and reviews a wide range of different teas from companies around the world on Twitter, Instagram, Pinterest, and her site.

Rachael is a content, communications and marketing specialist, a history and ancient history geek, lover of dance, film and theater, and passionate about vintage and sustainable fashion. She lives in Teddington, South West London, with her husband and their cat, Max, who is quite popular on Instagram!
How Wide Should My Selection Be? Well, Try Starting with Six to Eight Teas

If you are just now picking up your first cup of tea, try for a sampler with a bit more variety. It's a simple matter of probability–the more tea you sample, the likelier you are to discover your tastes and preferences. Rachael says anything from three up to ten types of tea is acceptable, with six to eight being that sweet spot.
This also holds true if you are sampling a new or heretofore unknown brand. You may be a tea sage–but even the same type of tea or similar blends can taste different at the hands of different makers, so it's better to try a wide selection to see what the new brand is capable of.
If, however, you're fairly confident you know what you like, then get a smaller selection by all means. You can hone in on a type of tea you're partial to–maybe try a tea sampler that only offers green teas, but in unfamiliar varieties. Or you may go for samplers that are centered around a theme; it may focus on warming winter blends, for example, or tea meant to soothe and put you to sleep.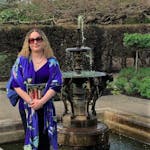 Tea and Lifestyle Blogger
Rachael
There can be too much of a good thing. If you're not already a bit of a tea aficionado, then it's good to get a feel for the different teas, but it can get a bit confusing if you're trying too many different ones. It's great if there's a range of different teas—so some black teas, some green teas, some oolong, and some white teas, for a change of flavor, and even some herbal blends.

I've tried quite a lot of brand-new brands that are just coming to market, and it's great to hear their stories and about the provenance of the tea. And usually they'll send me a range of different types of tea to try, and people who read my blog know that my preference is black tea. But I like to try lots of different ones and make up my mind as to which are my favorites.
Convenience or Taste? Looking at Whole versus Broken Leaves
Tea can come in many shapes and sizes: as whole leaves, as little bits of twig and dust, or as anything in between. Just remember: the shape of the leaves will determine flavor and, to an extent, price, so choose carefully.
For Convenience and Savings, Get Bagged, Broken Leaves

With broken tea leaves, there is still flavor and caffeine, but you lose a lot of depth. Sometimes, the broken tea leaves are nothing more than the dust and fannings of the tea leaves. These have lost a good amount of the essential oils and aroma they had when they were full leaves. Because of that, more tannin is released when the tea is steeped, and you get a more astringent, bitter flavor.
However, broken tea leaves in filterbags are the easiest to steep, often requiring nothing but hot water and a mug. You can also just throw a teabag in your pack and enjoy a cup of tea whenever the fancy strikes. But we will admit that broken tea leaves aren't your best option if you can afford the time and extra care loose leaf tea requires.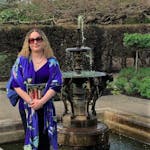 Tea and Lifestyle Blogger
Rachael
I do love loose leaf teas. You get a real depth of flavor and some really interesting blends. And you can also make up your own blends, which is whole other game, but really good fun.

But I just love tea generally, to be honest. If they're good quality tea bags, I will quite happily have them. I think most tea brands are moving away from the dust-filled tea bags and looking to provide a better quality of tea leaf, better quality of blend.

From my perspective, it's a little bit more of a sustainability issue. It's actually best for the environment if you're using loose leaf teas. But also, a number of brands are bringing out very eco-conscious versions of tea bags—no bleach, no plastic.
Tea Aficionados, Experience Full Flavor with Whole Leaves

With whole leaf tea, you don't have the limitations mentioned above. This tea can come in loose pyramid bags, which allows the leaves to expand to give their fullest flavor. This option is more expensive than filterbags, but it gives you the convenience you're used to–you do not need to measure out the leaves or collect any brewing equipment.
If you're experienced with tea–and have the equipment needed to brew it–you can go even further. Dare to get the loose leaf tea that just comes in a tin, which requires that you measure it out and make it properly–using perhaps a Teavana PerfecTea maker, a steeper, a tea strainer, or an infusing basket.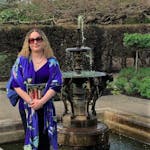 Tea and Lifestyle Blogger
Rachael
I don't think [loose leaf teas are a hassle] nowadays. There's a number of different gadgets that you can get—and there's some quite fun ones, as well. You can get different types of steepers; you can get tea pots with steepers built in, which are very handy and make the whole process quicker.

You can get novelty ones in the shape of dolphins and a little man sitting in his bath of tea, which I've got. I've got a pug as well—pug in a mug—that is a little rubber steeper that sits in the mug itself and steeps the tea leaves.

And if you know where to look, there's also some lovely organic tea bags that you can get that come in a box. They're just very simple, quite large bags that you directly put the loose leaf tea into. And you can just rest them in your cup or mug in the same way that you would with a tea bag—or, indeed, put them in a tea pot.
Need Extra Zest or Sweetness? Consider Flavored Teas

If you like the concept of tea, but aren't a huge fan of plain tea, don't worry. There is an abundance of flavors for you to try, like Moroccan Mint and lemon tea. It seems each month, tea makers are coming out with more wild varieties, like Salted Caramel, Wild Raspberry Hibiscus, Ambrosia Plum, Blood Orange, and Mountain Rose.
With these teas, you get exotic flavors without having to resort to artificial sweeteners or mounds of sugar–although you can, of course, add milk and sugar to these as well, if you like!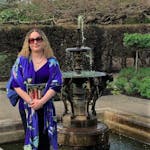 Tea and Lifestyle Blogger
Rachael
I really like flavored black tea, which is something that has become quite fashionable in recent years—particularly those that are flavored with vanilla or cinnamon. So there's just the traditional chai, but there's also a number of blends that are a play on chai that mix in some cinnamon, some musk spices—quite comforting flavors for the winter.

Also, there are a few really good blends now that are so fruity and so full of flavor that you don't need sugar. And I'm saying that with a real sweet tooth. So if you are trying to cut down on sugar, for example, there's a number of healthier blends out there that are perfect iced—and you can have them hot as well.

Some of the fruity blends are quite soothing if you've got a sore throat. Having lemon and ginger with a little bit of honey—that's very good. And it helps coat the throat when you're not feeling very well.
Tea-Drinking Initiates and the Eco-Conscious May Benefit from a Robust Informational Section

Think about it: reading with a cup of tea on a warm, lazy afternoon. It's not something you think about often, but words can enhance your drinking experience. Some samplers come with information about where the tea was picked, how it was produced, and the brands themselves. This knowledge can lead tea initiates to new discoveries and more tea that they find enchanting.
Also, as lovely as tea is, there are sustainability issues with tea production. It begins with the exploitation of the workers on the plantation. It spreads out to the acres and acres of land used to cultivate tea, which leads to deforestation and soil erosion. There's also pollution from insecticides and water conservation issues.
So before you purchase, read the product description and the provider's site, if they have one. Check for sustainability and information about the people who toil to bring the tea to you. It's ethical, yes, but also just a fun experience—and you might pick up some facts that will help you make informed decisions about tea far into the future.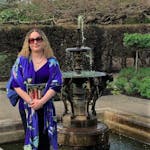 Tea and Lifestyle Blogger
Rachael
I think there's been a big push towards sustainability and having eco-friendly tea products, whether it's the tea bags or the packaging that the tea samplers come in. Now we're talking about the tea growers and the tea pickers and the people who brought that tea to you, which is so important. There's a lot of emphasis on bringing that to life for the people who are drinking the tea.

The Tea Tourist subscription service is pretty impressive. They send out a large selection each month from a number of different brands all across the UK. And they have a lot of information about the provenance of the tea—the people who made it, the people who distributed it.

There's also always brewing instructions, different ways to use it—recipes for cocktails and making yourself other blends. And it's a tea adventure—you're trying lots of different teas, seeing which ones you like, and you get all the information for when you want to go ahead and try more of that kind or order again from that particular tea provider.
Packaging is Crucial if You Want Your Tea Leaves Fresh

If you want good tea, you need fresh leaves, as they maintain the most flavor and aroma. However, most tea travels over oceans to get to us–so it can be excessive to demand newly harvested leaves.
Tea storage is perhaps one of the most underrated aspects of enjoying tea. When tea isn't packaged properly, it quickly loses its taste and aroma. Airtight containers–especially glass one–help retain freshness and prevent any of these pesky troubles.
When tea is stored in a container that isn't airtight, it absorbs the aroma of whatever food is close to it–and pork and onions do not make a good accent to your afternoon tea. Airtight containers keep out these odors, as well as humidity. When tea comes in airtight container, it can be kept on the kitchen counter or in the fridge (recommended for green teas).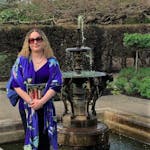 Tea and Lifestyle Blogger
Rachael
If it's a lighter tea, like an oolong or a white tea, there's a lot of emphasis on freshness—the young leaves, the whole blend of tea is designed to be lighter and have that fresher taste. It's the same with a number of green teas. And I think that's an area brands are working on—to make sure that they've got the most freshness.

I think the emphasis is on the tea distributers to package it in the right way and make the most of the freshness for their customers. Most brands now seal their tea leaves up very carefully, either in foil or in sealed packaging within a tin or within a box.

Tea does tend to take on the flavor of what it's packaged in, so a lot of times, if it's just packaged in cardboard, it can get a bit of a musty, cardboardy flavor, and that's not very pleasant.
Top 10 Best Assorted Tea Samplers to Buy Online
Now it's time to introduce ten tea samplers we love, suited for a variety of different palates. (Rachael was also so kind as to chip in and recommend a few brands that she's partial to) Tea and flavor is, of course, subjective–so you may like the tea in, say, tenth place more than the one in first.
10. Tea and the Gang Meet the Gang Pack (11-Count)
$10.00
7. Numi Organic Tea Variety Pack, Numi's Collection (16-Count)
$5.54
3. Ahmad Tea Classical Variety Gift Box (60-Count)
$11.46
What Characteristics Do the Different Kinds of Tea Share?
Sampler packs will often offer plays on one type of tea (blends featuring black tea, for instance) or an eclectic assortment. Here is what makes each kind of tea unique.
Green Tea: Bright Taste, Light Caffeine

After tea leaves are picked, they undergo oxidation and withering, but at different levels depending on what kind of tea is desired. Green tea leaves are heated quickly after picking to prevent oxidation. The result? The leaves don't turn as brown or withered, but rather stay a shade of green. Green tea tends to be lighter than black tea, and it also has about half the caffeine.
There are many different types of green tea, with flavors ranging from mild to quite smoky. Two common flavors are jasmine green (light and airy) and gunpowder green (smoky).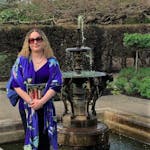 Tea and Lifestyle Blogger
Rachael
There are so many different types [of green tea]. I think there's one to suit everybody. If you like the fresh grassy taste, there's a number of ones that have that depth of flavor. I love jasmine green tea. I find it very comforting. It's light; it's refreshing.

I think what's important is how you brew green tea. You really shouldn't steep it for very long because, otherwise, the leaves get burnt and it can get a very bitter taste. Whereas black tea, I will steep for as long as possible to get a really, really strong cuppa.
Black Tea: Robust Flavor, Strong Caffeine

As you may know, black tea has the highest caffeine content out of all teas. As such, many find it a pleasing alternative to coffee. Black tea has been oxidized far longer than its white and green counterparts, giving it a stronger flavor, deeper color when steeped, and darker leaf color.
The most famous may be Earl Grey. Earl Grey combines the citrus tones of bergamot to black tea leaves like Ceylon or Darjeeling.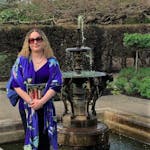 Tea and Lifestyle Blogger
Rachael
I find black tea comforting. It's a robust flavor; the strength gives me a little bit of a lift. Obviously, there's a bit more caffeine in the black tea as well, so that can be a helpful boost—particularly first thing in the morning or in the afternoons.

I like really rich, earthy tasting teas, so I enjoy a good strong Assam or a blend with Assam—perhaps vanilla or even lavender. It's actually one of my favorites, lavender flavored tea. It's a very strong taste, and it's not for everybody, but actually it's very comforting. I like it when I'm not feeling very well.
Oolong Tea: Between Green and Black Tea, Varies in Taste and Aroma

Oolong tea falls somewhere between green and black in terms of oxidation. The less oxidized the leaves are, the closer it is to green tea; the opposite holds true for its similarity to black tea.
Oolong is known for the distinctive shape of its leaves. They can be curled into tight balls, twisted, or in thin strands. This shaping of the leaves can affect steeping and the taste of the tea. Leaves that are tightly rolled can be steeped several times, while those that are lightly twisted tend to lose flavor more quickly and can be steeped only once or twice.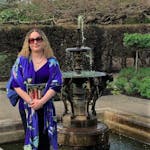 Tea and Lifestyle Blogger
Rachael
I find oolong very light and refreshing. It's a nice alternative if you want something that's a little bit more like a black tea, but you don't want milk with it, for example. Oolong's a nice compromise.

You've got a lot of the health benefits and the flavor that you would expect from a green tea—I mean, there's health benefits in all types of tea, so it's not just green tea. But oolong is just that really nice middle ground. And you don't need to steep it for very long.
White Tea: In Color and Taste, It's the Lightest of Them All

When we say light, we aren't just referring to color. White tea typically isn't oxidized, which means it has a light, delicate flavor. We say "typically" because there's varying definitions of white tea. It might be tea made from immature leaves or normal tea that is minimally processed.
As a general rule, however, white tea is pale in color with a gentle, breezy taste.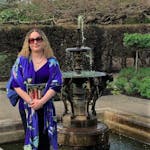 Tea and Lifestyle Blogger
Rachael
To me, white tea is a bit like an oolong, really. It's a little bit like a cross between a green tea and a black tea. It's become a lot more popular in the UK recently. I have quite a lot of friends who prefer white tea. And if we're going out for afternoon tea at a nice hotel, restaurant, there's usually at least one good white tea available.

I think it's that light, refreshing taste, something that can be enjoyed without milk. It goes very well with sweet food, so if you are having a traditional afternoon tea with cakes and pastries, it will accompany them very well because the flavor's not so intense that it takes away from the flavor of all the different treats.
Herbal Tea: To Relax and Heal

Herbal tea is a great resource if you're feeling unwell; it will also relax you when you can't sleep. It's ideal for people who are sensitive to caffeine.
Here, though, the title of "tea" is somewhat misleading, as there are no tea leaves in these beverages (hence the zero caffeine). Instead of steeping tea leaves, you steep herbs like rooibos or flowers like chamomile or peppermint leaves, and since the resulting beverage is similar enough to tea, that's what we call it.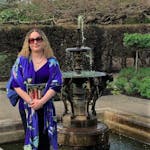 Tea and Lifestyle Blogger
Rachael
[I drink herbal tea] for a bit of both [the health benefits and the flavor], really. I particularly like honeybush, which is similar to rooibos. It's got, to me, a lighter taste—very comforting, goes very well with vanilla or cinnamon or those nice sweet flavors. I quite like a flavored rooibos if it's vanilla-flavored, and honeybush by itself or in a blend with something sweet.

I've always been a big fan of peppermint tea or different mint blends. That's probably more for the health benefits. It's quite nice after a meal or, again, if you're not feeling very well. But there's so many different herbal teas out there now that have been designed for the health benefits. There's moringa tea; there's lots of different fruit and herbal blends.

If you're wanting to avoid caffeine and you're still wanting a nice hot or, indeed, iced tea, there's a number of different herbal ones out there that are nice to try. I mentioned lavender and ginger earlier. And that can be quite nice iced as well and mixed into cocktails if you're wanting alcoholic drink. So there's all different ways you can use them.
There's more to tea than meets the eye. Yes, the flavor and the effect it has on your body is important. However, there is too the issue of sustainability–whether the tea is being harvested in a way that guarantees that the drink and the planet will be around for future generations to enjoy.
We hope these samplers serve as an introduction to the world of tea. We'd like to end by saying that Rachael mentioned a number of wonderful, eco-conscious brands to us–such as Niko Ceylon, We Are Tea, and teakruti. (Tea Tourist also offers a great subscription service.) Unfortunately, they don't offer any sampler packs, but once you are well on your tea journey, please pay them a visit.