Top 10 Best Survival Kits to Buy Online 2020
There's a bunch of names for these; survival kits, emergency kits, evacuation kits, earthquake kits, or bug-out bags. Bug out, by the way, originally meant to retreat, usually under enemy fire. When used in a civilian context, it means to leave in a hurry because some disaster's happened–whether it be man-made, natural, or zombie spore-induced.

All these names should clue you in to the different way survival kits are used: to prepare for an evacuation, or stay alive when stranded in the wild. That's why there are so many different kinds of kits. So, be you camper, hiker, mother, or zombie hunter, let's talk about how to find one that's right for you.
Last updated: 10-24-2019
1,172 views
How to Choose a Survival Kit – Buying Guide
There are a lot of components to a survival kit. So many, in fact, that we asked Lisa for some help sifting through all of them to separate the wheat from the chaff.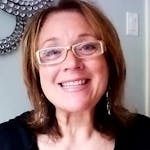 Motivated by an unsettling news headline in 2009, Lisa Bedford began digging around the internet for information about how she could protect her family. She sorted through mountains of information and began her "prepping" journey.

She runs her own site, The Survival Mom Blog, where she writes about not only survival and preparedness, but also home and family life, homeschooling, and living a frugal lifestyle. You can also connect with her on Facebook and Twitter, and find her tips and tricks to living a prepared life.
The Contents Only Last as Long as the Bag: Make Sure It's Waterproof, Portable, and Durable

We'll be honest–most bags are water resistant, but not waterproof. They'll repel some splashing–good enough for So-Calers–but if you live in Louisiana and walk through rainstorms, look for something actually waterproof. Or, if you can't find anything, at least look for a bag where the contents are individually wrapped in plastic or some other watertight material.
Next, if your kit comes in its own backpack, make sure it's easy to carry for long stretches of time. That means checking the straps and seeing if they're sturdy and padded enough. Even if the kit's for home use, during evacuation situations, roads clog up and you might have to get out of your car and walk.
Along with backpacks, a survival kit can also come in a duffel bag, plastic bin or plastic bucket. And depending on what you have, they can be versatile. If you have a bucket, you can use it for bathing, washing dishes, or even collecting water.
If you're a hiker, camper, or backpacker, you'll want a little case, so you can slip it into your larger pack. In that case, make sure it's light and won't take up inordinate amounts of room.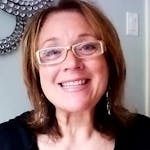 Most backpacks are made of heavy duty fabric, but look for very sturdy stitching and seams. Imagine dragging that bag along a sidewalk or dirt path. Will it hold up under very rugged treatment? My own bag is from Flying Circle, whose products I highly recommend.

Although these heavy-duty bags are typically favored for emergency kits, in some cases a thin nylon backpack may be better because it's lightweight. Not every person can carry a bag weighing 30 or 40 pounds when fully loaded, so keep in mind the importance of matching the bag to the person.
What Goes into the Kit Depends Partly on Where You're Going to Be Roughing It
When it's time to evacuate and you're panicking, do you think you're going to be able to leisurely call over your shoulder, "Have we packed the toilet paper and the pink poncho?" Make sure everything you need is already in the bag.
What You Absolutely Need to Survive: Food and Water, Basic Shelter, and First Aid

The Red Cross says that, for an evacuation situation, you need three days worth of food and water (one gallon a day, three gallons total). Your food bars, by the way, should pack at least 2,000 calories–ideally more, since you're going to be moving–and be full of fats, carbs, and protein. (That's how you get energy and stave off hunger.)
Next, you need basic shelter–stuff that'll keep you warm and dry. That includes a poncho and emergency blanket (kits also come with sleeping bags and tents). Many survival kits, though, come only with thin blankets. However, you can spend money on a compact, high-quality blanket and add that to your kit. You'll also want to look for a fire starter and some kind of body warmer. And light, whether that be an LED flashlight or an ambient light to light up an area.
You also need some kind of first aid. Most of the included first aid kits are pretty basic, so if you're preparing for major disaster or are around weapons or sharp objects–hunters, for example–see if there's anything for major trauma. Also, you can never go wrong with some kind of knife or cutting implement, whether it's to slice up bandages, divvy up food, or make firewood.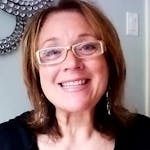 I recommend SOS bars, available on Amazon and from survival-supply websites. These bars are intentionally high in calories and fat and nutritionally dense enough to provide energy. Don't pack anything with chocolate, since it melts; a mess is the last thing you want to deal with in a crisis. Also, pack a few packages of high-energy Jelly Belly Sports beans, which contain caffeine and a supply of vitamins.

The thin mylar "emergency blanket" included in many store-bought kits can be handy for signaling, catching water, and possibly as a ground cover. But for warmth, you'll need to first consider your most important cold-weather defense—your clothing. Don't rely on that very thin layer of mylar in cold weather conditions!

If you want to pack a blanket that will provide real warmth, they're available, but more expensive. Instead, for a little more money, consider an extreme-lightweight sleeping bag. Far more versatile than a blanket, it can be used as a ground cover, blanket, and, of course, sleeping bag.
Also Pretty Important in Any Situation: Signalers and Hygiene

Most packs will give you a whistle–which is useful in many situations, but some actually freeze if the temperature is too cold. It's a good idea to check for a signal mirror or other visual aids. If you're looking for extra insurance, you can also invest in a personal locator beacon (PLB), but you probably won't find one tucked into your survival kit. Whatever signaling device you choose, though, make sure you know how to properly use it.
Here's something a lot of people tend to overlook: personal hygiene. Hygiene is actually more important than a lot of people realize. Soap can help you stay clean and away from harmful bacteria and viruses. If it's not included in your kit, add it. If you can keep bad bacteria off your hands and out of your mouth, it might save your life.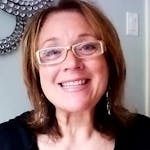 For hygiene, pack a bar of all-purpose soap in a water-tight plastic container. You can use it as shampoo, body soap, hand soap, dish detergent, and even for your laundry. It's cheap and extremely versatile. Also, a roll of toilet paper with the inner cardboard tube removed can be flattened and stored in a plastic bag or a vacuum-sealed pouch.

For signaling, a whistle is very effective. Buy a high-quality, heavy-duty whistle; one that is not susceptible to freezing. You can only yell or scream for a short time, but a whistle will allow you to make loud, repetitive sounds to attract attention. If you have a mylar emergency blanket, it can be used to attract attention as a reflective device.
For Any Accidents You Have During Your Outdoor Adventures

Give a man a fish, and you feed him for a day. Teach a man to fish, and you feed him for a lifetime. If there's any chance you'll be temporarily stranded near a river, lake, or ocean, a fishing kit could come in real handy. Some kind of water filtration system in the pack–whether it be a LifeStraw or purification tablets–will also afford you a ready supply of liquid. But not all will filter out harmful microorganisms.
Rope or paracord is helpful anywhere, but it's invaluable in the wild. You can use it as tinder, for rappelling, to carry stuff like firewood, to tie down your tent, or build a raft or shelter–the list goes on and on. Finally, for those that aren't reliant on GPS technology, a map and compass will do you a lot of good.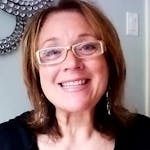 Expecting to survive on your own, in the wilderness, is a Hollywood fantasy. The truth is that almost no one has the training, experience, knowledge, and physical fitness to do any such thing.

If wilderness living and survival appeal to you, begin taking Bushcraft classes. That's where you'll learn how to construct shelters using only the materials provided by nature, start a fire without any type of fire starter, stay warm, stay cool in hot weather, tend to injuries—all without modern gear from REI!

An effective water filter, one that can guarantee safe drinking water in a wilderness setting, must be able to carry the water. A LifeStraw or a Sawyer Mini Filter are both good options. You'll find DIY water filter instructions online, but a filter made of gravel, charcoal, and sand has no way of filtering out what is most dangerous—microorganisms that can cause deadly illnesses.
At Home or In Your Car: Tools That Will Help You Escape

Water can warp a door; an earthquake can jam it. Make sure the pack's secured you some kind of escape route–whether it be through a crowbar or glass-breaker. The latter's invaluable in a car, too. If you're driving and flip into a lake, the water pressure makes it difficult to open doors. Seat-belt cutters, too, can save your life if the fastener jams.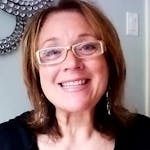 To find high quality, durable tools, begin visiting estate sales. Some of the best "made in the USA" tools were manufactured in the 1950s and 60s. Hand tools such as a claw hammer are versatile and should be part of your emergency gear.

As part of your vehicle kit, purchase a multi-use tool, such as the OWL Car Window Breaker & Seatbelt Cutter. Make sure everyone you normally travel with knows where this tool is and what is in your vehicle emergency kit. In a panic, no one is going to think, "Maybe there's something in the glove compartment" while you're watching the car fill with water. Everyone should know where the tool is and how to use it.
Quantity and Quality: Is There Enough for Everyone and Will it Work?

Make sure the pack's got enough to cover all of your friends and family. Most kits will tell you how many people they're meant for; nonetheless, do a full inventory check. Even if there's enough food and water, there might not be enough first aid to cover more than one traumatic injury or masks to cover more than one face. So if you don't want to be holding lotteries in the middle of an evacuation, research beforehand.
And let's not forget about quality. If you've got more than enough supplies for everyone to use, but they don't work, they're useless and end up being a waste. This is where checking reviews and examining everything in it, beforehand, pays off.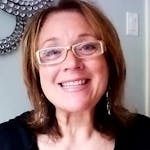 Every survival kit should be customized to the needs of yourself and your family or group. Consider ages, health issues, and physical condition. If a kit becomes too large and heavy, break the contents into 1 or 2 smaller packs.

This will allow the younger and/or weaker members to share the load but not be overwhelmed by a heavy burden. The more fit members can then add items to their own packs to help with redundancy or comfort. For example, more food, an extra water filter, or a better-equipped medical kit.
In-Depth Guide: Do You Know How to Provide First Aid or Scavenge for Food?

Make sure you know how to use everything beforehand. That means opening your kit as soon as you get it and going through everything inside. See, first and foremost, if there's a first aid manual. If there's any tools or gadgets you're unfamiliar with, check for instructions. (You have no excuse, however, if you can't use a can opener. Google it.)
Packs meant for wilderness survival sometimes include information on how to find shelter, search for sources of water, and survive on edible plants or something. They're fascinating reads, especially if you don't come from a long line of outdoorsmen.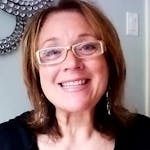 If you buy a pre-made emergency kit, review all the contents as soon as you receive it. That supply gear is only going to help you survive if you know what it is, where it is, and how to use it!

Shop carefully for your kit, as some of them contain poor-quality supplies. For example, a flimsy multi-tool that breaks the first time you use it. If you're depending on this kit to keep you safe and possibly save lives, don't leave anything to chance.

If you find yourself in a survival scenario in the wilderness, you'll need to learn how to find water and food sources. Learning how to forage for safe, edible plants or berries is invaluable. One very simple tip is to make tea out of pine needles, which is rich in vitamin C. There are a lot of edible and medicinal plants out there, but you need to know what to look for because many can cause illness and even death.

Your brain is your number one tool. The ability to stay calm, think through your situations, and adapt is important. It's also important to look at what you have and think of other ways to use those tools.
Top 10 Best Survival Kits to Buy Online
Are you getting a feel for what kind of survival kit you need? Then it's time to look at ten of our favorites, ranging from gear stuffed into what can only be described as an Altoids tin to full-out military packs.
5. Ultimate Arms Gear Wise Company 5 Day Emergency Bug Out Backpack
$135.96
4. EVERLIT Complete 72 Hours for 2 People Earthquake Bug out Bag
$138.95
1. Sustain Supply Co. Premium Family Emergency Survival Bag/Kit
$299.00
Everyone is Different: Things You Need to Add to Your Survival Kit

There is not one perfect bug out bag on the market, and there won't be until the world is taken over by identical clones of a single person. The following are common necessities left out of survival kits (because they're not ubiquitous needs); consider adding them back into yours.
Pet food and baby food. Kid-sized ponchos and kid-friendly medication. Actually, make that oral meds in general. Include prescription medication, as well as other health-based needs (such as an inhaler). Sanitary pads for women and diapers for babies. Jackets and changes of clothing. Uno–because who doesn't appreciate a good game of Uno when stuck in the wild? (Unless you're alone.)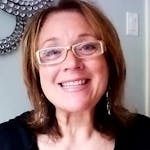 A well-equipped survival kit is something everyone should own, but it's not enough to just make the purchase! Take on the responsibility of customizing it to your personal needs. If there are medical issues, pack supplies, medication, and remedies for them.

Once you've purchased the kit, pull it apart and examine the contents. You don't want to open your kit for the first time ever in the middle of a disaster and not know what's inside or how to use it.
The best survival kit is the kind that sits in your closet, your car, or your backpack and gathers dust. The next-best survival kit is the kind that saves your life–whether you're facing an evacuation, a crisis in the wild, or the zombie apocalypse.
We've talked about what kind of kit is best for each situation (minus the zombies, because we're not really experts), and introduced you to 10 packs that impressed us. We hope you found something that impressed you, but you'll never have to use.