Top 10 Best Vegetarian Cookbooks to Buy Online 2020
So you're interested in vegetarianism. Maybe you've seen an article about how it's better for your health and the environment. Maybe you've just decided that eating animals isn't for you. Maybe you're trying to eat less meat. In any case, you're looking for a vegetarian cookbook and you don't know where to start.

There's been a boom in plant-based eating over the last few years and with it an exponential increase in vegetarian cookbooks. In this guide, we'll talk about the different things to look for in a vegetarian cookbook and how to choose the best one to suit your needs. If you find that you're still a little lost, we've also got 10 recommendations that you're sure to love.
Last updated: 10-24-2019
359 views
How to Choose a Vegetarian Cookbook – Buying Guide
There are so many vegetarian cookbooks out there, it was rather dizzying sorting through them all. We needed experience on our side. That's why we reached out to Jacqueline, who has been vegetarian since 1995.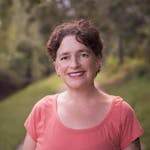 The VegBlogger
Jacqueline Bodnar
Jacqueline Bodnar is an ethical vegetarian. She is also a writer, an influencer, and a mother of two smaller vegetarians. She loves to read, write, eat, and be in nature. She appreciates a good veg meal, but she, like many of us, is caught up in the relentless current of a busy life.

And yet, she finds the time to help her family eat well. She also finds the time to combine the two great passions of her life—writing and vegetarianism—and pen her own blog. There, she reviews products, shares cooking, discusses vegetarianism, and, at times, simply muses. You can visit her below.
Everyday Cooking: Recipes that Fit Your Lifestyle
Different people cook in different ways. Maybe you need to cook for the whole family. Or maybe you just need something quick and easy. In either case, make sure to take your own needs into consideration when choosing a cookbook.
If You Need Versatility, Get a Cookbook That Covers Everything from Breakfast to Dessert!

Surely you've seen cookbooks filled with nothing but cakes and desserts or cookbooks devoted to noodles. But if you're looking for something family-friendly that you can reach for any time of the day, it's best to have a cookbook that covers more than just one type of food. Instead, look for a book that has everything from breakfast to snacks to dessert.
This holds especially true for new vegetarians. You're just learning to plan out your meals and balance your diet. With a big old general book, you'll be sure to find a recipe that fits your changing needs. Of course, there are exceptions to the rule, which Jacqueline touches on below.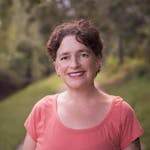 The VegBlogger
Jacqueline Bodnar
If you are going to something like a potluck or celebrating a special meal, you want to have some specialized cookbooks on hand to find some recipes for those events. If there's something you really want to specialize in, you want to make sure you have a cookbook just for that topic.

For example, if you want to know how to make great veggie burgers, then buy a cookbook that focuses on just veggie burgers. Or if you want to know how to make some amazing vegan desserts, you should invest in a vegan dessert cookbook or two, so you have a great collection to choose from.
If You're Busy as a Bee, Find Something with Quick and Simple Recipes

As much as we all love the flavor of a slow roasted meal, sometimes we just don't have the luxury of time! If you find yourself rushing around with barely enough time to breathe, you're going to need recipes that you can make fast.
In that case, look for cookbooks featuring recipes you can make in under X number of minutes or with only X ingredients. It'll save you the frustration of flipping through a normal cookbook looking for something you can work with.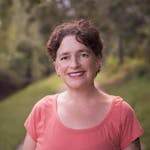 The VegBlogger
Jacqueline Bodnar
Being able to have quick recipes is important for those who are busy or just transitioning to vegetarianism. I find that some of the quickest recipes are those that are casseroles, simple soups, and pasta dishes. They can often help you get dinner on the table quickly without having to do a lot of prep work.

Also, it's a great idea to have at least one good vegetarian crockpot cookbook in your collection. That way you can get the ingredients in the crockpot in the morning and then it's ready in the evening. Crockpot recipes help keep things simple when you know you have a busy day, but still want a healthy and tasty meal in the evening.
Want to Make the Most Nutritious Meals Possible? Consider the Following
For a lot of people, when switching to a vegetarian diet, the biggest concern is ensuring that meals are well balanced. Not to fear! It's pretty simple, and there are a few things to look for in a cookbook to help you achieve balance.
For a Balanced Diet: Get a Cookbook that Will Fill You up with All Your Essential Nutrients

One of the biggest concerns people have when going vegetarian is whether or not they'll be able to get all the nutrients (particularly protein) their bodies need. Rest assured, plants have you covered (the mighty rhino is vegetarian, after all!), but for peace of mind, you can look for a cookbook that includes nutritional information either about a vegetarian diet in general or for each specific recipe.
There are also cookbooks dedicated to specific nutritional needs (high protein, low fat, ketogenic, etc). Additionally, some vegetarian cookbooks seem like they're more like side dish cookbooks. But as a vegetarian who needs to get all of their nutrients from plant fare, you'll need more than that. So you want to look for a cookbook that includes recipes hearty enough to stand alone.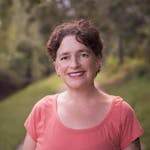 The VegBlogger
Jacqueline Bodnar
I ensure my family is eating well by trying to incorporate meals that offer a good source of whole grains, served up with a lot of fruits and vegetables. We aim to get a variety of nutrients by eating different types of vegetarian foods.

Having a healthy vegetarian protein source is important, so we like to have dishes that include beans, quinoa, lentils, tofu, nuts, or some vegetarian meat substitutes.
Ingredients are Important: Look for Seasonal and Locally Available

There are a ton of trendy vegetarian ingredients available now that might sound like fun to use and cook, but if you can't find them, then you won't be able to use them! So make sure that the cookbook you choose has things that you can actually find. Extra points if they're locally grown, because then they're guaranteed to be fresh. Produce, after all, loses nutrients over time.
Another thing to consider is seasonality. While most fruits/veggies are available year-round thanks to air transport, there will still be times when it's hard to find certain produce items. So it might be good to search for a cookbook that has recipes that are seasonally appropriate or contains recipes for them all: fall, summer, winter, and spring.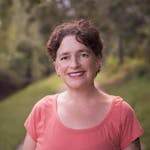 The VegBlogger
Jacqueline Bodnar
You are likely getting more nutrients, better tasting food, and lowering your carbon footprint by opting for foods that are more in season. By visiting farmers markets and knowing what foods are in season, you can plan your meals around those ingredients.

The closer to home that you can purchase the produce, the better it is. It will often taste better, you can speak with the farm regarding their practices using chemical fertilizers, and it hasn't been sitting for days making its way across the country or world in order to get to you.

The down side to sticking to season produce or foods grown closer to home is that you will limit yourself. There is a good chance you wouldn't be able to have many of the foods that you want, because they are not in season. Balancing it, by opting for mostly seasonal foods and including a few other items here and there, is a good way to go.
Beyond the Book: Learning Techniques and Flavor Theory

If you're new cooking, it might be a little difficult to just jump into a recipe from a seasoned professional. To help you along, you want to look for a cookbook that includes a section on technique that will teach you how to make your ingredients taste as good as possible.
Even if you're pretty comfortable in the kitchen, if vegetarianism is new to you, then you can still benefit from a robust informational section. Admittedly, it is a bit more difficult to make flavor pop with purely vegetarian ingredients, so you want some insight into learning how to build flavor without meat.
This will help you to learn to cook and develop your own dishes without needing a cookbook in the future.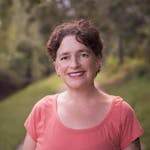 The VegBlogger
Jacqueline Bodnar
If you are a visual learner, you can start with the info in the book and then log online to find a video of someone demonstrating the technique. I've found technique information in cookbooks and in online videos to be very helpful in learning how to prepare various things.

For example, I didn't know how to prepare or eat a steamed artichoke. I read some information in a cookbook on it, then I logged online to see it in action. It helped it to all make sense, and I was able to easily replicate the information. Today I make steamed artichokes with ease and love them.
Make Sure Your Favorite Cultural Cuisine is Included

Cutting out meat doesn't mean that you have to miss out on your favorite cuisines! There are vegetarian cookbooks that cover basically every cultural cuisine you can think of, so don't worry about having to skip Chinese.
That being said, if you prefer a wider variety of foods, look for a cookbook that spans multiple cuisines.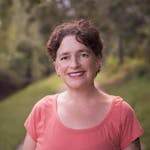 The VegBlogger
Jacqueline Bodnar
The cooking techniques are similar, but the ingredients you use in ethnic foods often vary. This shouldn't scare you away from trying them. It can be fun to try a new ethnic recipe and learn the ingredients. Whether you liked it or not, you at least expanded your horizons and tried something new.

A while back I tried a new recipe for a red lentil dal. It was really simple and my family loved it. Now I make it more often. Vegetarians tend to eat a wider variety of foods, which is a great thing!
In Consideration of the Meat Eaters in Your Life

Although you have taken the step to cut out meat from your diet, you may still be cooking for people who do eat meat, and you want to find recipes that will appeal to them too.
Step one: approach fake meats with caution. While you might have acclimated yourself to Tofurkey, people who are used to eating meat will likely compare it (unfavorably) to the bite and juiciness of beef. Yes, there are ways you can fry and season tofu so that it's as succulent as meat. However, it's difficult to pull off–a feat meant only for those with unwavering confidence in their culinary skills.
Step two: Find a cookbook that focuses on umami. One of the key things that people love about meat is its hearty, savory, umami flavor. Luckily, it's pretty easy to achieve that with vegetarian ingredients too! Mushrooms, cheese, dried tomatoes, fermented vegetables–the list goes on and on.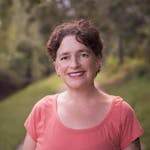 The VegBlogger
Jacqueline Bodnar
When serving meat eaters, I stick to something that is simple and they can understand and relate to. Dishes with mushrooms, pastas, rice dishes, soup, etc. Serve things they are used to eating, but make those dishes vegetarian. Then, as they become more used to those flavors, start to incorporate things like tofu, mock meats, etc.

A meat lover can transition to being a vegetarian, but that takes time and an open mind. When you begin eating vegetarian, you are going to cleanse your palette and begin to acquire a taste for more vegetarian dishes. For many people it is a slow transition, and that's okay.

Even if they never completely go vegetarian, they will most likely increase their intake of vegetarian meals, which is a great thing. It's important to not put meat lovers on defense, but to instead just introduce them to tasty vegetarian food. Lead by example. Show how good vegetarian is and more people will want to eat it.
Top 10 Vegetarian Cookbooks to Buy Online
If you still find yourself a little lost, here are our ten favorites to help you with your decision.
10. Houghton Mifflin Harcourt – Veganize It!: Easy DIY Recipes for a Plant-Based Kitchen
$14.20
8. HP Books – The PDQ (Pretty Darn Quick) Vegetarian Cookbook: 240 Healthy and Easy No-Prep Recipes for Busy Cooks
$18.95
6. Chronicle Books – Plenty: Vibrant Vegetable Recipes from London's Ottolenghi
$24.26
5. Clarkson Potter – Madhur Jaffrey's World Vegetarian: More Than 650 Meatless Recipes from Around the World
$23.99
4. The Experiment – The Plantiful Table: Easy, From-the-Earth Recipes for the Whole Family
$0.00
2. Rodale Books – Love Real Food: More Than 100 Feel-Good Vegetarian Favorites to Delight the Senses and Nourish the Body
$16.48
With the rising popularity of plant-based eating, there are more and more vegetarian cookbooks coming out everyday. They are meant to suit all kinds of palates and people from all walks of life.
Hopefully, this guide has given you a starting point that will making choosing the right book for you a little easier. We wish you the best of luck whipping up meals that will leave your friends and loved ones thinking, "Maybe I can get on board with this whole vegetarian thing after all."