Top 10 Best Black Tea Bags to Buy Online 2020
When choosing black teas, there are a number of factors to consider: aroma, taste, compatibility with milk and spices, and whether you should serve it hot or iced. On top of that, with so many brands like Harney & Sons, Vahdam, Pure Leaf, Twinings, and Stash, it can be tricky to determine which tea you will like best.

Today, we are going to teach you tips and tricks to find the right black tea for you. With product reviews, prices, and comparisons, we'll make it easy for you to pick just the tea you're looking for.
Last updated: 10-24-2019
824 views
How to Choose Black Tea Bags – Buying Guide
Selecting the right black tea seems easy, but the hidden truth is that each tea differs greatly in taste and fragrance. By knowing the main characteristics of each type of tea, you can pick the right tea for you in each moment. So, how to best tell the difference between each type of black tea? We asked Lu Ann, a tea enthusiast, to walk us through all the different black tea bags.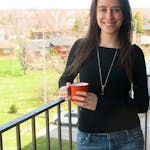 The Cup of Life Blogger
Lu Ann
Lu Ann Pannunzio is a tea enthusiast and writer based in Ontario, Canada. She is the blogger behind the tea blog, The Cup of Life, where she shares her steeps, tea infused recipes and crafts to show the world how versatile and inspirational the beverage of tea truly is. She is also the author of Tea-spiration: Inspirational Words for Tea Lovers.

Her blog is well recognized and has been nominated for the World Tea Awards' Best Tea Blog three years in a row. Lu Ann's written pieces have also been published in various publications including Fresh Cup Magazine and Health + Wellbeing Magazine. Steep yourself a cup and check out her blog.
Choose Based on the Aromas of Different Regions
What makes each tea different is how it was processed, its growing conditions, and geography. Some tea is fermented more than others–black tea is completely fermented, oolong tea is semi-fermented, and green tea is barely fermented or not fermented at all.
Geography also has a huge impact. One key element of tea is called tannin, which impacts the tea's taste and aroma. Geography–including altitude, sunshine hours, and amount of rainfall–influences the amount of tannin in tea leaves, creating different flavor profiles among tea leaves produced in different areas.
Geography affects not just the taste and aroma, but the names of teas, as well. Did you know that "Darjeeling" and "Assam" teas were named after the regions in which they're produced? Let's look quickly at the major characteristics of these and other types of teas.
[India] Darjeeling: Light with a Warm, Subtle Fruitiness

Darjeeling is a tea produced in the Darjeeling region of northeastern India, at the foot of the eastern Himalayas. Called the "champagne of tea," Darjeeling is one of the world's three most popular teas. Darjeeling's unique scent–somewhat floral, light and refreshing–comes from its home. Since it's cultivated at such high altitudes, the extra mist, the pounding sunshine, and the lower oxygen make Darjeeling a subtle, soft treat.
The taste of Darjeeling varies based on when it is harvested. Early harvests, also called first flush teas (March/April), present a light taste with lower catechin (a type of antioxidant) properties.
Second flush tea leaves are said to be of the highest quality. Rather astringent but sweet and full of flavor, leaves picked during this time frame are the most beloved. They contain the strongest floral (or fruity) scent. It's called muscatel and, while, like any heavenly aroma, is difficult to put down into words, it's like the smell of tropical fruits in summer.
The last harvest–from October to November, also called autumn flush–produces leaves with a more mellow flavor. You've got less muscatel, but the tea's more rounded, with hints of sweetness playing beneath.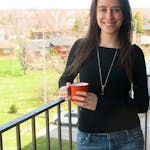 The Cup of Life Blogger
Lu Ann
Darjeeling (first flush) is another great black tea with sweet notes, and very different from an Assam since it is much lighter. The muscatel characteristics are one to experience from this tea!

I personally love first flush with dark chocolate and second flush with milk chocolate. I also find Darjeeling goes wonderfully with custard-based desserts and fresh fruits.
[India] Assam: Malty, Sweet, and Strong

Assam tea comes from the Assam Plain, the world's largest tea production area spanning northeastern India. Darjeeling and Assam both grow very well in this part of India due to the heavy rainfall. Assam tea has a very rich aroma and taste, as well as a strong sweet flavor.
Assam tea drunk by itself is typically a deep red. Like Darjeeling, the taste and aroma change depending on the harvest season, although differences among Darjeeling harvests are greater than those among the various Assam harvests.
First flush leaves (March/April) produce tea with a fresh, sweet flavor and scent. Second flush teas (April to June) are of high quality, with mellow sweetness and a taste resembling malt. The high tannin content of second flush leaves can make the tea taste slightly more bitter, which some say best represents Assam's true characteristics.
The last Assam harvest (September to November) produces teas with a stronger, more astringent taste. When brewed, this tea is more of a dark reddish-purple color.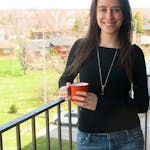 The Cup of Life Blogger
Lu Ann
The malty notes from an Assam black tea pair nicely with creamy milk chocolate and soft goat cheese. The first time I experienced this pairing, I was in heaven. When pairing chocolate or cheese with a tea, you should always warm up your mouth with the tea before taking a bite. If you'd like more details on how to pair tea with chocolate, I have a post about it on my blog!

In some cases, I find an Assam black tea to have a slight bitterness, which is probably why I typically like to enjoy my Assam in the morning, as it takes to milk well.

I do still enjoy Assam straight, but the quality of the tea makes a difference. For example, if the Assam is whole leaves, there is a slight sweetness to it and I don't mind it on its own. But if it is Assam CTC (cut tear curl), then I will prefer a dash of milk and sweetener to balance out the morning cuppa.
[India] Nilgiri: Balanced with Wide Appeal

An underrated wallflower, Nilgiri isn't as glamorous as its cousins, Darjeeling and Assam. It's produced in the south of India, where the Nilgiri, or Blue Mountains, lie, near Sri Lanka.
You get the body and tropical sweetness of Indian teas and the light freshness of Sri Lankan teas. The fragrance is intense–forests, flowers, and muscat–but maybe because Nilgiri is so near the border of two countries, the tea it produces is balanced and appeals to many palates. It comes out to a vibrant orange.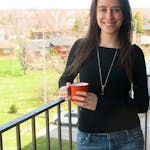 The Cup of Life Blogger
Lu Ann
I usually enjoy Nilgiri with warm cheeses that melt easily, like brie. The flavours compliment one another. While I don't typically eat too many beef-based meals, in my research for tea and food pairing, this was a popular option.
[Sri Lanka] Ceylon: Light and Citrusy

Tea produced in Sri Lanka is collectively known as Ceylon tea because Ceylon is the former name of Sri Lanka. These types of teas are generally characterized by a faint citric scent.
High-grown ceylon teas are typically characterized by a floral aroma and taste. They're refreshing and have a balanced flavor and scent to them. Some popular ones are Dimbula, Nuwara Eliya, and Uva. These all have slightly different characteristics and properties, native to the region they're produced in.
Medium-grown ceylon teas have a slight astringent taste, but a rich aroma. The most famous of these are called Kandy, named after Kandy district in Sri Lanka. This region is in the central part of Sri Lanka, which is said to be the birthplace of Ceylon teas. Kandy teas are often said to have a caramel aroma, with grainy and twisted leaves and a bright amber color.
Ruhuna, the Ceylon tea leaves grown at the lowest altitudes in Sri Lanka, generally have a lighter aroma but a strong, sometimes bitter, taste. These leaves are dried at a high temperature, adding a smoky flavor to the tea. But don't worry–a slight sweetness like brown sugar balances out the smoky tones, and the light aftertaste unique to Ceylon tea makes Ruhuna most enjoyable.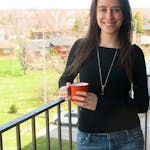 The Cup of Life Blogger
Lu Ann
I prefer Ceylon with lighter dishes. The first thing that always comes to mind is a fresh green salad with cucumbers, onions, tomatoes, and topping it with feta cheese makes it even better. The tang from the feta cheese brine contrasts the flavours from the Ceylon. Another nice dish with Ceylon would be a light fish—nothing too strong that the aroma and taste overpowers the tea itself.

My surroundings always affect my tea preferences. For instance, in the morning I always like a bold cup of tea and will usually reach for Assam or Ceylon, followed by matcha for a later morning pick me up.
[China] Keemun Teas: The Sweetness of Orchids, the Smokiness of Dusk

One of the world's most famous teas is Keemun, produced in China. Produced exclusively in Qimen County of China's Anhui Province, this tea features a unique smoky flavor and a sweet smell similar to orchids or roses. Keemun is also less bitter than other teas and has a pleasant light color.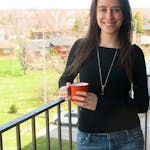 The Cup of Life Blogger
Lu Ann
Keemun is a fun black tea to not only pair food with, but also infuse it into food. I especially love it in a Butternut Squash Soup (recipe on my blog!). It makes for a delicious tea broth! It does well with other roasted vegetables and poultry, too. When it comes to chocolate, I like to go for a dark chocolate with keemun. The smoky qualities of this tea enhance the intense cacao in a dark chocolate.

I think Keemun might be strong for those who aren't used to drinking tea. It can have a slight smoky taste which may not be a flavour profile for everyone.
Choose Single or Blended Teas

Up until now, we have discussed only one type of tea: that made from a single kind of tea leaf. There are also blended teas with leaves from various production areas or picked during different harvest seasons. As with coffee, the different leaves combine to give you a unique taste and aroma.
Perhaps the most popular blend in the U.S. is English Breakfast tea. This tea, traditionally enjoyed in the U.K. as well, comes from blending tea leaves from Kenya with Assam and Ceylon leaves.
Although not as popular as English Breakfast, you may also find a couple of Royal Blends. One, a mix of Assam and Ceylon, was created in 1902 to celebrate the crowning of King Edward VII. Another, titled "The Prince of Wales" after King Edward VIII, combines Keemun and Assam and gives off the fragrances of China and India.
Tea blend varieties differ depending on the manufacturer; you may be enjoying blends without even knowing it. Even teas named after a certain production area, such as Darjeeling, may contain a small amount of other tea leaves in them, so check the country of origin to know if you're drinking a single tea or a blend.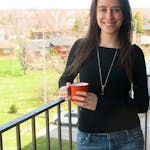 The Cup of Life Blogger
Lu Ann
I personally prefer single teas. After drinking many teas over the years, it has become easier to distinguish some teas. I wouldn't say I'm perfect at it. I can definitely tell lighter black teas from darker ones (ie. first flush to second), and I'm constantly learning to improve.

I would recommend single at the start of your tea journey so you can get to know a certain tea better on it's own first and then one day you'll be able to distinguish the two easier.
Choose Based on How You Drink Your Tea
Do you prefer your tea plain, or with additions like flavors, cream, or sugar? Do you prefer it hot or iced? Whichever way you prefer will dictate which tea you should buy.
Plain Tea: Enjoy the Musk, Sweetness, and Fragrance Alone

If you drink your tea by itself, pick teas with a mild taste and high aroma. The best teas for drinking plain are Darjeeling and Ceylon. Other teas that work well plain are Nilgiri, the refreshing Nuwara Eliya, or the smoky-scented Keemun.
With their sweet smokiness and medium flavor, you can enjoy these teas by themselves, or add a tad of cream and sugar if you really must.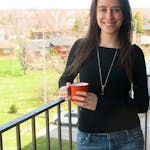 The Cup of Life Blogger
Lu Ann
I prefer Darjeeling (first flush) always plain! First flush Darjeeling is a lighter steep than second flush. I don't typically enjoy the addition of milk in light teas, only in darker, more bold ones. Adding things to your tea also changes it, and with a first flush I want to be able to fully experience the brisk, floral and fresh flavours, especially since first flush darjeeling is one of the most prized teas.
Lemon Tea: Veer Away from Tannin

If you enjoy tea with a bit of fresh lemon, be sure to select teas with low tannin levels. When tannin meets with the acids in lemon, they don't harmonize–rather, they turn sour and bitter. Also, get a tea with body, which won't be overpowered by the strong, fresh scent of lemon.
Leaves from Kandy or Nilgiri make for good lemon tea (these don't have much tannin), as does Earl Grey, whose bergamot scent pairs very well with lemon.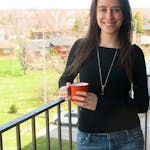 The Cup of Life Blogger
Lu Ann
I don't enjoy lemon in my black teas. I put lemon in some green teas and tisanes when I'm not feeling well, so I associate lemon in tea with when I'm sick. However, if someone likes citrus notes in their black tea (think earl grey!) then adding lemon would be a good choice for them.
Milk Tea: Go For Dark Tea Leaves with a Pleasant Scent

Milk tea combines the best of both worlds: you get the rich aroma of tea leaves and the smooth, creamy consistency of milk. Choose a tea with body and deep flavor–like Assam CTC– so it's not overpowered by the milk.
What is CTC, you ask? It's a way to process black tea. The letters stand for crush, tear, and curl; basically, the leaves are run through this special machine, where they're crushed and torn into little pieces, then pressed back together into balls. Since these pellets are so concentrated, the flavor comes out strong and kicking. And that's why, in general, CTC teas work well with milk.
Teas that have got this deep sweetness, such as Ceylon (Dimbula and Uva especially!), are heavenly with milk. Keemun or Nilgiri teas also work well to this end.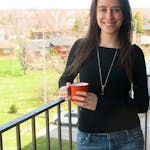 The Cup of Life Blogger
Lu Ann
I do enjoy milk in my tea sometimes! I know adding milk to black teas can reduce some of the health benefits, whereas adding lemon may not. But, they both offer different flavour changes to the tea, and I don't drink tea for the health benefits anyways.

I usually enjoy milk in a bold breakfast style tea for the morning. The kind of black tea that I think pairs best with milk is a black tea that is strong and may offer slight bitter notes. For instance, I would go for an Assam but not a first flush Darjeeling, as that is a much lighter tea.

I would recommend this for a coffee lover who is trying to get into tea, as this might best replicate the flavours they are already used to (especially if they take coffee with milk).
Iced Tea: Go for Sweet and Mellow

For the most refreshing iced tea, you want to select teas with less astringent or bitter tastes. Darjeeling is the ideal tea to enjoy iced, as its pleasant aroma and flavor will still come through, but not quite as strongly as when served hot. Darjeeling teas grown at medium to lower altitudes are especially ideal.
Then you've got the wallflower, Nilgiri, and the Sri Lankan Kandy; both, because they haven't got much tannin, are mellow and don't cloud when chilled. They come out to this clear amber. Or, if you prefer, Earl Grey works well for iced tea also.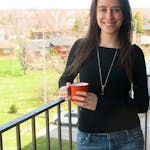 The Cup of Life Blogger
Lu Ann
I prefer hot over cold mainly because I find hot tea more comforting. Iced tea is great when the temperatures are warmer, and I need something more refreshing. The kind of teas that taste the best iced I believe depends on the kind of teas you enjoy hot.

I also find that if I don't like a tea hot, I will usually prefer it cold. For instance, I don't like hot teas that include hibiscus or tea blends that are mainly dried fruit, but those are some of my favourite iced.

Usually, I will cold brew tea though, which is the process of steeping the tea for a few hours in just cold water. The extraction process is longer, but it makes for a naturally sweet steep! You don't have to worry about a bitter tea. If you want to know more about cold steeping, check out my blog!
Chai: Get Something Light to Compliment the Spices

Chai, a word that simply means "tea" in languages such as Urdu and Farsi, in the U.S. is a tea made with spices such as cinnamon, ginger, and cardamom. Many people enjoy drinking chai with milk. For a flavorful cup of chai, get teas that are light, so they don't clash with the intensity of the spices, and go well with milk.
For the best chai, we recommend Ceylon and Darjeeling as their taste profiles are not too strong and will compliment the spice. If you like chai with milk, we recommend Assam.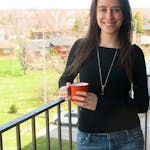 The Cup of Life Blogger
Lu Ann
I really enjoy Assam black tea for when making a traditional masala chai that includes maple syrup and milk steeping on the stove top.

When the weather is colder, I'm always up for a good cup of masala chai or other bold black teas (Darjeeling second flush, keemun, etc).
Envelope-Style for Speed; Pyramids for Strength

Browsing the tea aisle, you'll notice that even the same kind of tea is priced differently. This is because different companies charge different prices, and often the quality of tea leaves varies.
Another factor affecting pricing is if the tea comes in pyramid bags or filterbags. Leaves in filterbags will be very broken and refined, leading to a weaker taste and fragrance. Because of this, the tea is cheaper, but also lower quality. If you must buy the cheapest tea, we recommend adding lemon or milk to improve the flavor.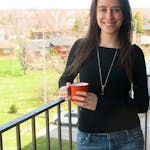 The Cup of Life Blogger
Lu Ann
If I had to recommend a tea bag, I would go for the pyramid style in this case, and hopefully it would contain whole tea leaves. The pyramid style tea bag usually allows for more space, which is needed for tea leaves to expand and better extract flavour. But for taste and environmental reasons (most teabags contain plastic), I would prefer loose leaf. It's not as inconvenient as some may think!

I don't have a specific favourite when it comes to tea bags, but I do like to look for any that has whole tea leaves inside (not dust like most teabags), and bags made with 100% biodegradable materials.
Top 10 Black Tea Bags to Buy Online
To aid you in your quest for that perfect cup of tea, we present our list of the top 10 black tea bags you can find online.

When shopping for tea, you may have noticed the letters "OP" or "BOP" printed on the container. These abbreviations represent the shape and size of the finished tea leaves.
As a grade, Orange Pekoe (OP) teas consist of large leaves twisted into long strips (anywhere between 7 and 11 mm), usually originating in Sri Lanka or India. To get the leaves to unfurl, give the tea time to sit after pouring in the water. Flowery Orange Pekoe (FOP) is the same size as OP. The only difference is that FOP contains many flower buds and young leaves.
Broken Orange Pekoe (BOP) leaves are finely crushed to allow for a stronger, fuller fragrance and taste. The fragments are about 2 to 3 mm long. Broken Orange Pekoe Fannings were even more finely ground than your BOP leaves, reaching a mere 1 or 2 mm. Doesn't matter whether it's in a tea bag, or if you pour hot water right over it–the flavor will seep into the tea.
Dust comes in the form of very fine powder and is mostly used in filterbags. Dust is not necessarily low quality tea, although some will say that since it has been ground so much, it's harder for the leaves' true flavor and aroma to come out.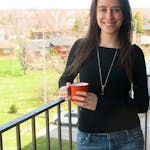 The Cup of Life Blogger
Lu Ann
I have a strong preference for whole loose leaf tea (OP, FOP) simply because of the quality, freshness, and versatility. With whole leaves you will get the opportunity to experience all the flavours a tea has to offer, and be more connected to the tea when the leaves are not broken (like BOPF and BOP) or just dust and fannings (what is left over from a tea production).

You can also get more tea out of whole loose leaf than tea bags. The same leaves can be steeped multiple times for several cups. With a teabag, sometimes one steep is all you can get. If you're someone who drinks tea for health benefits, more will come from loose leaf than tea bags.
As you can see, buying the right tea is more complex than most people think. But if you take your time researching and finding the right one, you won't regret your choices later. We hope this list puts you on your way to finding that perfect morning or afternoon pick-me-up tea!