Top 10 Foundation Primers for Oily Skin to Buy Online 2020
Every oily girl knows it–your T-zone is your worst enemy. If you're like us, you spend a good half an hour or so putting on your face in the morning. You go through your hectic day, barely finding time to use the restroom, much less touch up your makeup. Then you get home at night, and you look like the Wicked Witch of the West after Dorothy's poured water on her. (Positively melting.)

Well, behind every long-lasting, flawless look, there's a good primer. This holds doubly true for oily-skinned folks. However, not just any primer will do for any type of skin. Let's talk about what kind of primer will keep your T-zone from getting quite so shiny.
Last updated: 10-24-2019
349 views
How to Choose a Foundation Primer for Oily Skin – Buying Guide
In general, primers are just what they sound like–they prime your skin, providing you with basic skincare and evening out the canvas. But they've got to work harder on oily skin, fighting against a host of problems (such as acne and irritation). So we decided to ask Megoosta Fashion, a beauty guru who has oily skin herself, what kind of primers work for her.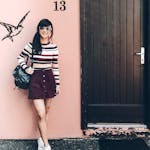 "A little bit of diy, a little bit of fashion and a little bit of makeup" reads the introduction to Chee's channel. And, indeed, Chee's blog and Youtube runs a bit eclectic. Her channel deals largely with product reviews and fun swatches (a must-see for oily skinned girls)!

Chee's blog, on the other hand, overflows with her thoughts on fashion and outfit ideas. And her Instagram's filled with fun snapshots of her life. Catch up with her below!
So, What Should the Ingredients List Look Like?
It's the least fun but most crucial step of buying makeup–looking up the ingredients and learning about their effects on your skin. A primer is only as good as its components.
For a Matte Finish, You Want Oil-Absorbing Components in an Oil-Free Primer

Dewy is a good look, but you don't need a dewy primer. (All those oils seeping out of your skin will give you that lovely glow.) You need mattifying. So, what makes a primer mattifying? (Not including, of course, the label.)
Well, oil-free primers are best. If you must, you can get one with oils in it, provided those oils are at the bottom of the ingredients list. You could try a water-based primer, which is lightweight and lets your skin breathe. However, if you have an oil-based foundation (which you shouldn't, since you have oily skin), then you need a primer with the same base, because water and oil repel each other.
Do look for oil-absorbing components, such as niacinamide. Various powders also work to control shine.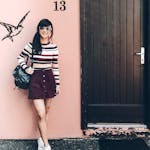 Primers that contain oil-absorbing powders (mica) are great because it mattifies your skin immediately and makes your pores look smaller. Skin feels smooth and fresh immediately—plus it helps to keep you shine-free for longer.

I like primers with natural extracts as opposed to chemicals because it is much safer. Lemon verbana extract or centella asiatica extract soothe and smooth the skin's texture. Green tea extract balances the moisture in the skin.
The Plague of Oily Skin: Look for Ingredients like Salicylic Acid, Meant to Fight Acne and Enlarged Pores

It's the pestilence all of us with oily skin suffer–acne. A primer with ingredients meant to fight and prevent breakouts, such as salicylic acid, will keep your skin clear under your makeup.
A second common skin problem? Enlarged pores. For that, look for a pore-minimizing primer, which can have ingredients like tea tree oil. It's pretty much an elixir that clears your pores and kills bacteria, keeping your skin from swelling.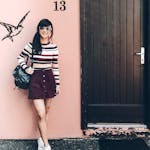 Silicon-based primers are actually great for minimizing pores, and most silicon-based primers would come with oil-controlling properties. Unfortunately, some people have an aversion to them because it requires thorough cleansing to completely remove the product to prevent clogging.

I like vitamins in my primers, which help to tone and brighten your complexion over time. For stronger whitening benefits, look out for arbutin, which is a popular ingredient used in masks for whitening and brightening.
Primers with SPF Will Relieve Your Skin Problems, Not Exacerbate Them

Myth: since sun exposure dries out your skin, you should soak in as many rays as possible. Actually, it goes like this–whenever your skin dries out, it will produce extra oil later and end up overcompensating.
Also, exposure to UV rays can enlarge your pores. The reasoning is that UV rays, as you know, breaks down your skin and decreases collagen, which gives your skin its elasticity. Once your skin stops firming up, your pores start opening up. SPF should be part of any healthy skincare routine.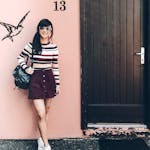 It is difficult to find a sunscreen that doesn't feel greasy or leave a white cast behind. The best I've found that feels lightweight and dries matte is the Innisfree No Sebum Sunblock with SPF 35/PA+++.

Alternatively, you can go for primers with octinoxate (max 7.5%), such as in YSL All Hours Primer, or primers with titanium dioxide and zinc oxide, as found in most Korean beauty primers. If a primer I'm using does not contain SPF in it, I always layer it with a primer that does contain SPF. That way, I can get all the benefits of oil control and sunscreen protection with my primers.
Do You Need to Correct Skin Tone? (Green, for Example, Works on Blotchy Skin)

Remember the color wheel and complementary colors? If not, here's a refresher: complementary colors are opposite each other on the color wheel. When you combine them, they cancel each other out. And makeup companies have used this property to produce tinted primers that color-correct your skin.
If you have oily skin, it might also be a blotchy red, thanks to acne. In that case, the complementary color, green (think Christmas colors!), can help you. Yellow complements blue; therefore, if you have any blue veins or purple shadows, you can prep your face with a yellow-tinted primer.
Salmon and peachier shades work on brown pigmentation. If your skin is sallow, then a lavender primer is for you. Pink is all-around, brightening up skin tone and giving you a livelier complexion.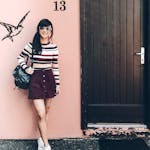 Personally, I do not need to color-correct. However, when using a color correcting primer or cream of any sort, definitely go over it with foundation. Blend one area at a time so as not to mix up the colors on your applicator.
Top 10 Foundation Primers for Oily Skin
Can't stop makeup from sliding around? Try one of the items below to keep your face in place.
10. E.L.F. Mineral Infused Face Primer
$5.69
9. Benefit Cosmetics The POREfessional Face Primer
$31.00
1. Becca Ever-Matte Poreless Priming Perfector
$38.00
Having your face fall off two hours after you put it on is pretty sad. This can be prevented by choosing a primer that works well with your skin, controlling excess oil and avoiding a meltdown. There might be a lot of trial and error, but surely you'll find one that suits your needs. We hope at least one of these primers will work for you.
Don't forget that oily skin is also affected by your skincare routine. When you're picky with both your skincare and makeup products, you'll find your oily skin to be more manageable.